Saving money can be an ordeal for many consumers.
Whether strapped with low-paying jobs, high bills or the combination of the two, money can be hard to come by. When this happens, doing some fun things in life can be even more difficult.
With that in mind, how do you go about saving money and still have some fun at the same time?
Finding Deals is a Plus
In your quest to save as much of the green as possible and still have fun, start by being a smart consumer.
That said are you good at finding deals? If the answer is no, you might well want to work on this so that you find more of them moving forward.
As an example, do you have an interest in finding the lowest prices for tickets at Disneyland? If so, you want to be sure to search around on the Internet to start.
If you've not been big at finding deals on the worldwide web, know that they are out there when you look for them.
Whether you go direct to a theme park website or others selling such discounts; score savings. As a result, you won't worry as much, knowing you are saving money on the fun you are about to have.
It is also a good idea to put your email name in with different businesses. When you do, you could score savings on many different products and services. Although you may fret in figuring your inbox will get inundated, you can weed sales emails out.
Last, rely on family and friends to alert you to savings with things of interest in your life.
If you like going to theme parks, ask family and friends to alert you when they come across savings for such venues. It could be businesses selling tickets, giveaway promotions and more. The more places you sign up with, the better your chances of scoring savings.
Is a Budget Part of Your Life?
Some consumers are downright terrible when it comes to budgeting. For others, it is one of their strengths.
If budgeting has not been a strong suit for you over time; how about changing this moving forward?
In setting up a budget each month, you can do the following: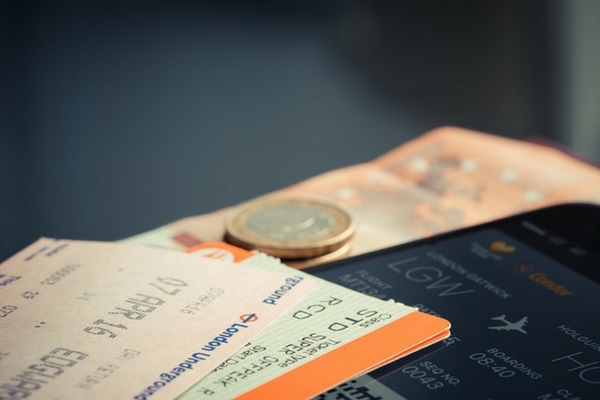 Pay the bills that are necessary – You never want to run short of money when it comes to rent and other necessities. A budget can help you focus in on what you must pay.
See where your money is going – If you've not been good at tracking where your money goes, this needs to change. A budget will help you with seeing what is going out and what is coming in on a monthly basis.
Have extra for fun stuff – With a budget in place, you won't feel as guilty coming up with some money for the fun stuff in life. Whether travel, theme park visits, or more, a budget shows what you have left for entertainment.
In looking at how you go about saving money, are you keeping more money around than you are sending out?